Our community of alumni and friends stretches across the globe, with members living in every state and dozens of countries around the world. If you've chosen to make your home in the Rocky Mountain region, you'll find thousands of your peers working in the sciences, arts, government, and the private sector, boosted by Denver's thriving local culture and economy of innovation. Globally, regional gatherings and digital communities bring DU communities together to offer connections and support to even the most far-flung graduates and friends. Don't see your Network Listed? Reach out to our team today to get connected.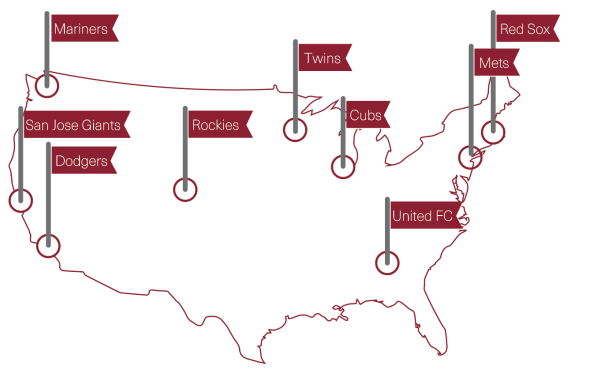 June 25 through August 26
DU Day at the Ballpark - Summer Series
It's time for the annual tradition of DU Day at the Ballpark! The University of Denver in cooperation with DU Networks all across the country are excited to bring to you the opportunity to connect and reconnect with alumni, parents, students, and friends of the university in fun family-friendly events to watch your hometown baseball team take the field. For more information and to register click the link above. See you at the ballpark!
Regional & International Networks