Explore the world
At the University of Denver, giving students the chance to explore our global community is a time-honored tradition that allows them to strengthen cultural ties and gain new perspectives. Those opportunities continue after graduation. Pioneer Journeys offers alumni, parents and friends of the University a chance to stay connected to DU while immersing themselves in new travel experiences. Alongside specially selected faculty lecturers, you and your fellow Pioneers can continue to explore the world long after graduation.
Upcoming Adventures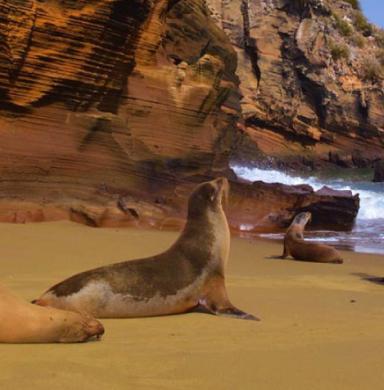 The Galapagos Islands
Explore the extraordinary archipelago Charles Darwin called "a little world within itself." Feel the thrill of encountering the flora and fauna that has inspired generations.