The Pioneer Alumni Legends (PALs) Network
The Pioneer Alumni Legends (PALs) are an esteemed group of alumni who graduated from the University of Denver fifty or more years ago. The PALs network exists to provide regular opportunities for older alumni to reconnect with old friends and reengage with the University. Signature PALs events like Emeritus Tea and the Summer Soiree occur annually, and smaller one-off events such as hockey games, Newman Center performances, educational lectures, occur on a quarterly basis. Interested in joining us? Connect with the Volunteer Leader or Staff Liaison below. We can't wait to hear from you!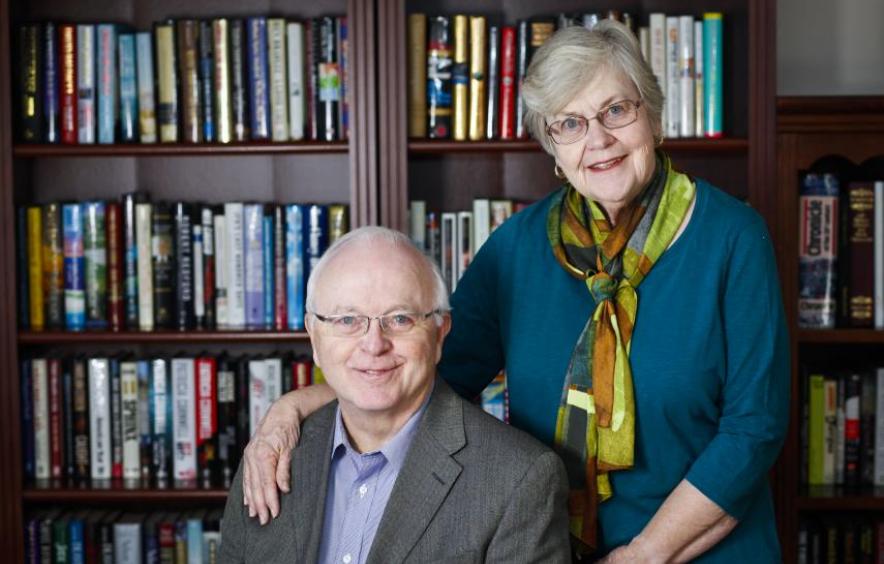 Featured Volunteer Leaders
Meet Dan & Beth Whittemore
Hi there! My name is Dan. I graduated with a BSBA in 1963 from the Daniel's College of Business and a JD in 1972 from the Sturm College of Law. My wife Beth and I serve as co-chairs for the PALs network. We got involved in this capacity after helping to plan the 50 Year Reunion for the class of 1963. We are involved in many ways around campus, including participating with the the University Libraries Association, the DU Lamont Society and teaching classes through the Osher Lifelong Learning Institute (OLLI). We also have an endowed scholarship at the Daniels College of Business, as well as two scholarships at the Sturm College of Law to help Native and Indigenous students gain the education and experience to address legal issues affecting their community. Feel free to reach out if you have questions about the PALs network or would like to get involved!
Connect with Dan & Beth
Upcoming Events
Check out some upcoming PALs events for a chance to come back to campus, discover exciting changes, connect with old friends, and reminisce about your college days.
EMERITUS TEA

Friday, June 9, 2:00-3:30PM MST

Each June, the annual Emeritus Tea event kicks off the 50 Year Reunion Weekend festivities. The event brings together senior leadership and retired faculty and staff to recognize and celebrate alumni who graduated from the University 50+ years ago. During this special event, members of the 50-year class will receive a medallion and be inducted into the PALs network.
50 YEAR REUNION

Friday June 9, 10:00AM-3:30PM MST and Saturday June 10, 7:30-11:30AM MST

After being inducted into the PALs network, members of the 50-year class are invited to: take a campus tour, reconnect with old friends at the 50-year class dinner, and walk down memory lane at the undergraduate commencement where they will be dressed in cap and gown and recognized during the ceremony.
SUMMER SOIREE

Each August, the members of the PALs network and their guests kick off the summer at the Summer Soiree, a signature PALs event.
View all events here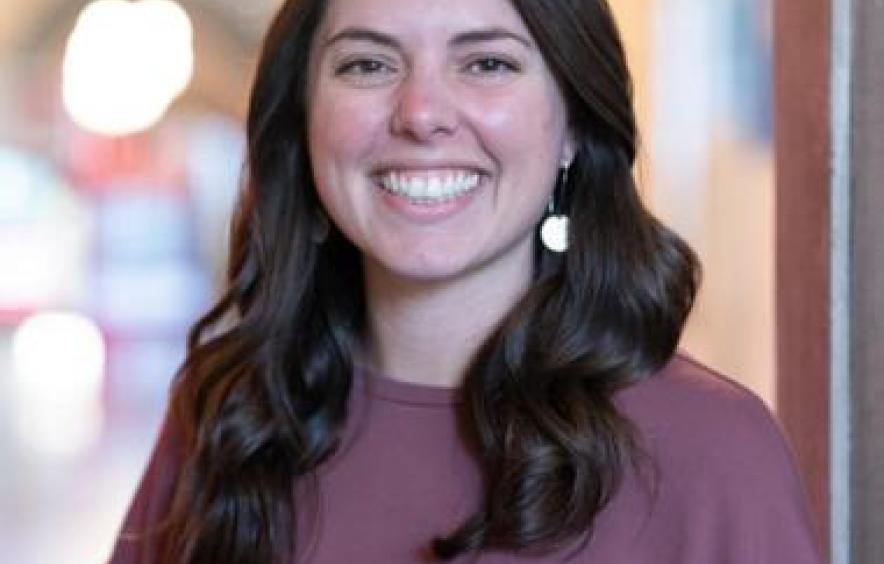 Staff Leader
Meet Mackenzie Hunter
Director of Volunteer Networks
Hello! I joined DU's Regional Advancement & Volunteer Engagement team as the Director of Volunteer Networks in February 2022. In this role, I will help to build out the University's new volunteer-led network model that brings together alumni, parents, and other DU supporters across shared interests, identities, and geographic locations. I am here to create, refine, and promote volunteer pathways and provide our networks with tools and resources to ensure strong leadership structure, sustainable growth, and well-coordinated programming.
I bring with me a decade of volunteer engagement experience in a variety of settings including higher education (University of Texas at Dallas), national service (AmeriCorps NCCC) and community-based nonprofits (United Way of the Battle Creek & Kalamazoo Region). These experiences have allowed me to develop a strong knowledge base from which to build from in this new role with DU's engagement team.
Connect with Mackenzie
Connect With Us
Looking for ways to share your time and talent to advance the University and support the public good? Explore opportunities on these two online platforms, VolunteerDU  volunteering.du.edu  and the DU Career Network du.firsthand.co :
VolunteerDU is your one-stop-shop for finding opportunities to engage with the DU community. Choose from a variety of one-off and ongoing projects that are meaningful to you.

The DU Career Network allows you to connect with DU students and alumni job seekers for mentoring and career networking opportunities. Join today and share your expertise with those pursuing similar professional interests.
Your action inspires future generations of DU students, setting the standard for service and strengthening our commitment to the global public good.
Questions? Email alumni@du.edu.