DU Alum Builds Connections Through Distilling Company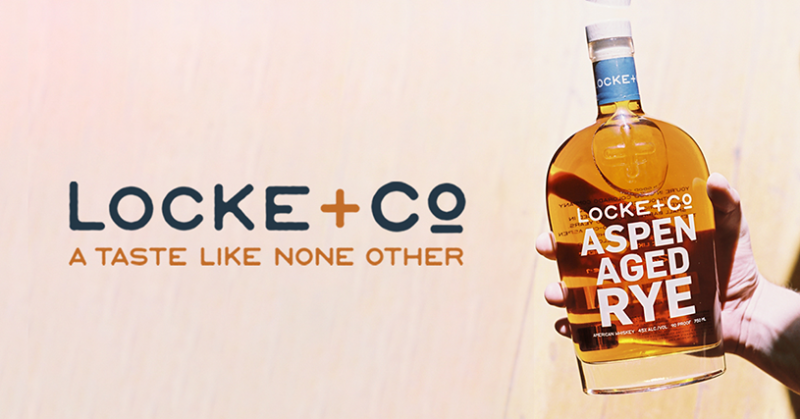 Deep, interconnected roots — they're a part of Owen Locke's journey, a distinctive feature of the aspen trees he uses in distilling whiskey and a vision for the community he is creating through Locke + Co.
A 6th generation Coloradan, Locke (MBA '09) started brewing beer at 15. He was following in the footsteps of his forebears: his 4x great-grandfather owned a liquor store in downtown Denver, and his great-grandfather made vats of gin during Prohibition.
As he earned his MBA at the University of Denver, Locke found practical experiences in designing business plans as well as sounding boards in peers and professors. He also found a renewed friendship with his future business partner.
Locke and Rick Talley (MBA '09) had attended Littleton High School, and together during their time at DU, they learned all about whiskey as they worked part time at Jim Beam.
After graduation, they bought a still. When they took a mason jar of whiskey to Fairplay, CO, added a chunk of aspen wood and set it on the windowsill to age, their new business began to take shape. Extensive research followed as they learned how to cut the aspen, season it and sand bark off the edges. They now age whiskey for two years in new 30-gallon oak barrels, then they blend the whiskey in big tanks and float aspen wood in it for an additional three months.
What was once a garage hobby became a full-fledged business when they received a request for 30 jars to be given as Christmas gifts.
"That's when we knew we were onto something," Locke says. "We knew that if we don't do this now, we'll never do it."
For both Talley and Locke, the journey at Daniels College of Business was paramount in achieving their entrepreneurial goals. They called their business Locke + Co., with the plus sign symbolizing the community they are growing through their work. Community grows as people drink together, give bottles of whiskey as gifts and connect with the company in a multitude of ways. It also grows as Locke + Co. invests in the local community, including through its support of an auction to benefit the victims of the recent Marshall Fire in Boulder County.
Creating community was a big emphasis of Locke's DU education, as was a sustainability focus. Today, sustainability at Locke + Co. includes a mindfulness about the grain and water they use, which are valuable resources in Colorado. After the company establishes its own production facility, it will produce minimal amounts of waste and give what it can to local farmers.
Locke + Co.'s community focus — along with the gold medals and awards they've received — drives them through the more difficult days. COVID restrictions kept them from hosting events and pouring samples for customers, both vital elements of growing the business. Now that they are active again in the community, seeing people's faces light up as they sample the whiskey, they see the company taking off again.
"Including the community in our journey is what has helped the company grow," Locke says. "Just like the aspens are all connected through their root system, we help build that sense of connection and belonging."