Lifelong Connections
The relationships you build at DU don't end when you walk across the commencement stage—instead, our alumni maintain thriving action groups and communities, based locally and digitally. Our alumni groups preserve the friendships and goals that students form during their time on campus. Find a group that represents your passions and continue with meaningful work as you build your career and your life after graduation.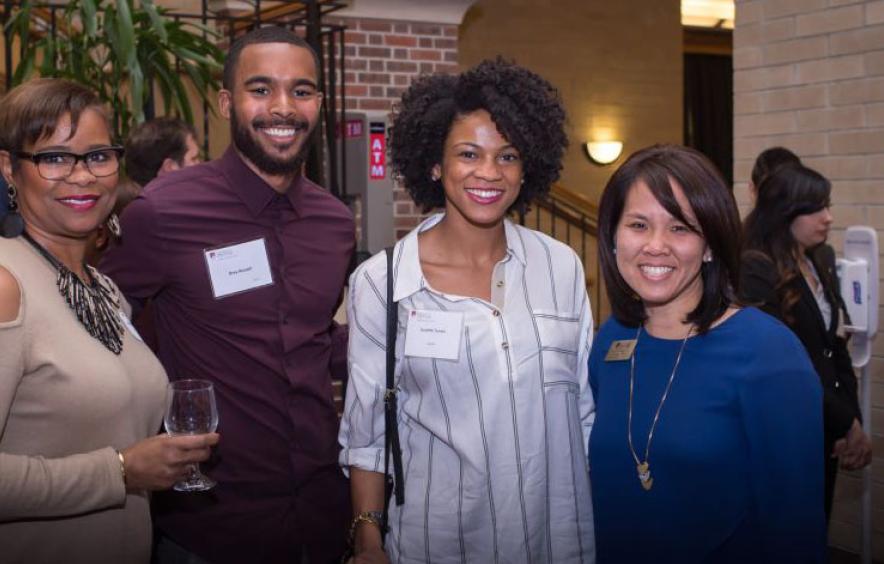 Alumni of ACTION
ACTION: Advocating Collaboration Through Inclusive Excellence, Outreach and Networking. Alumni of ACTION represents University graduates from the Black, Asian, Indigenous, LGBTQIA and Latinx communities. The volunteer-led groups give DU graduates the chance to work with their DU classmates and fellow alumni to address local and global challenges while providing opportunities for the next generation.
DU Student Foundation
Created to provide assistance for current students at the University of Denver, the DU Student Foundation distributes funding for student projects and emergency relief while helping to cultivate a supportive network of Pioneers both on and off campus.
Academic Unit Alumni Groups