University of Denver Scores High Marks From The Princeton Review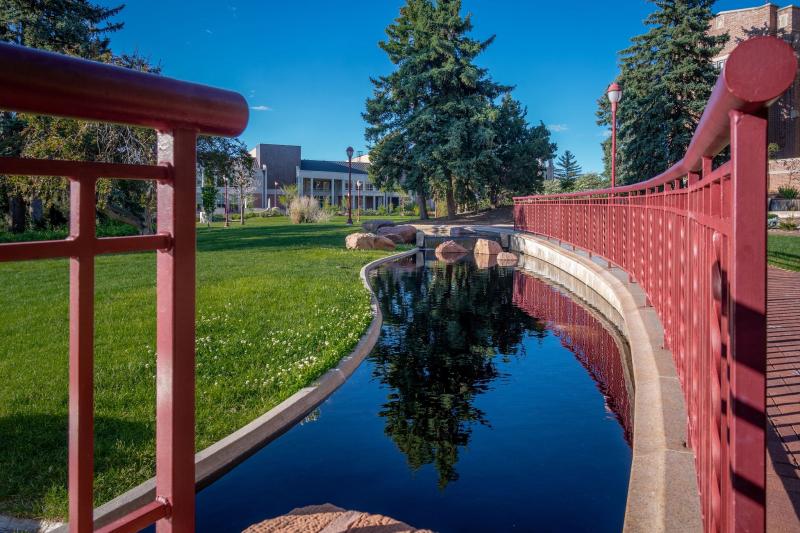 The University of Denver was ranked among the top 20 colleges in the country in numerous categories by The Princeton Review in its annual Best 386 Colleges list. The 29th edition of the rankings is based on surveys completed by 143,000 students from across the country.
DU's highest ranking came in the category of "most popular study abroad program," finishing third overall, behind Elon University and Dickinson College, and up three spots from last year. According to students surveyed, "The school is all about 'a global view and interdisciplinary courses' and so has one of the best study abroad programs in the nation, giving students the option to do so without straying from their majors or incurring additional expense." The success of study abroad is made possible by DU's signature Cherrington Global Scholars international study program. Thanks to this program, more than 70% of DU's students spend at least one semester studying in another country.
For the second consecutive year, DU ranked fourth for "best college library." The Anderson Academic Commons is the most popular place to study on campus. To enhance student learning, it combines the University's main library and many academic support services in one convenient location.
The University of Denver ranked No. 15 for "best athletic facilities" and finished No. 14 for "college city gets high marks." Students commented on how easy it is to get downtown using the light rail stop located near campus. They also said, "The nightlife is great around the DU area, and downtown has amazing bars and restaurants. Everyone is so active and there is so much going on that you almost feel bad if you're not doing anything."
The Princeton Review also rated each university individually in several different categories on a scale of 60–99. The University of Denver received an 86 for "academic rating." This category takes into consideration the percentage of students graduating in four years, class sizes, student-faculty ratio and students' assessments of their professors. This is an area where the University continues to excel. DU received a 91 for "interesting professors" and a 94 "for professors' accessibility." Students commented, "The 'lively, passionate' professors teach with hands-on, real-life examples that 'prompt students to critically think and apply what is learned in the classroom to our future careers and life.'"
"It is very rewarding to see that our students recognize all the hard work and dedication of our faculty," says DU Chancellor Jeremy Haefner. "The University has a lot to offer both inside and outside the classroom. It's this student experience that makes the University of Denver so desirable."
For overall quality of life, DU received a 91 from The Princeton Review. This rating measures how happy students are with their lives outside of the classroom. It considers such factors as beauty and location of the campus, comfort of the residence halls, quality of food and ease of getting around campus.
The Princeton Review has published these rankings since 1992, but does not provide an overall 1 to 386 ranking. All surveys of students are conducted independently by The Princeton Review.