Combining Art and Technology for the Public Good
COSA's latest Contributors in Residence have created a free, open-source tool for making art, animations and games.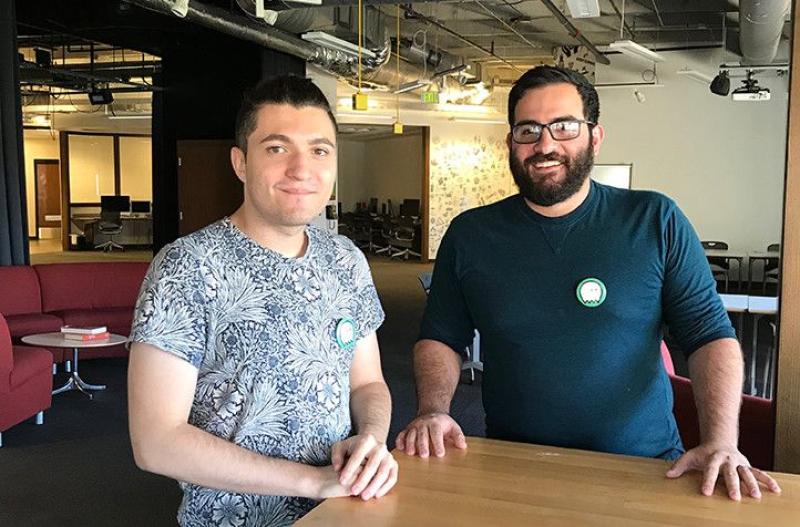 Have you ever created an animation or digital illustration? This is the first question Luca Damasco and Zach Rispoli ask their students when leading a workshop. Surprisingly, the answer is almost always no, regardless of the students' ages. As co-creators of Wick Editor — an open-source tool for creating animations, games and more — Luca and Zach are hoping to change that. 
Though they were avid users of the free animation tool Blender in high school, Luca and Zach weren't introduced to the open-source programming community until college. They took creative coding classes as part of the computer science and art program at Carnegie Mellon University, where they were exposed to communities of artists, designers and developers who supported one another. 
Zach explains: "We realized how powerful it is to have an environment and support structure where people genuinely care about the people using and contributing to your project. An open-source project isn't just about being free, it's about these guarantees of freedom and community around the tool. Anyone can contribute use, copy, redistribute and improve it."
For their residency this past September at DU's Clinic for Open Source Arts (COSA), Luca and Zach made improvements to Wick Editor, visited classes in the Emergent Digital Practices Department and held workshops at local high schools that reached over 300 students from first to ninth grade. The workshops introduced students and teachers to the tool and showed them how to create their own animations and games.
"Whenever we get the chance, we go to schools," Luca said. "Then we come back months later, and all the kids are still using Wick and having fun. Because it's free, they can keep using it. So knowing we're spreading this fun thing that brightens a kid's day at school is what motivates me at the end of the day."
They've seen teachers get just as excited as the students when using the tool. Oftentimes, educators lack the extensive training needed to use complex animation and game creation software with their classes. The Wick Editor team lowers the barrier to entry for these teachers, allowing them to build more creative activities into their curriculum.
"We wanted to make open source a lot more accessible to beginners," Zach said. "It's one thing for the code to be open, but it's another for people to actually want to jump in and help. I think open source could be a lot bigger in the next few years with all these new projects that are beginner friendly." 
Supported by grants and donations, including a Mozilla open source grant in 2018, Wick Editor serves as a model for creating a tool that's not only free and open but also sustainable. Luca and Zach shared with DU students their process for writing grants and securing donations. They hope that one day anyone with a computer or Internet connection will have access to free tools for creative expression. 
For now, Luca and Zach supplement their Wick Editor income with teaching and freelance work. They recognize that it's unique to be part of a University that acknowledges the importance of connecting artists, technologists and toolmakers. 
"COSA is designed for what we do. There aren't many residencies like this. The fact that COSA is purpose built for open-source arts applications is a very specific fit," Luca said. 
Even though their interaction with students at DU and in Denver's public schools was brief, Luca and Zach anticipate a profound impact. Zach reflected on his first introduction to animation software when he was in third grade, saying: "A silly little animation tool got me to my whole career and what I do. So introducing this to kids … you never know."
Pictured above Zach Rispoli (left) and Luca Damasco (right) in the Emergent Digital Practices Department's C-Cubed Studios.