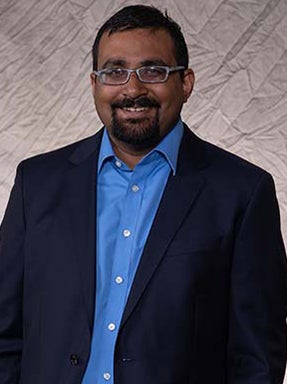 Govind C Persad
Assistant Professor
303-871-3556 (Office)
Frank H. Ricketson Law Bldg., 2255 East Evans Ave. Denver, CO 80208
Professional Biography
Professor Persad's research interests center on the legal and ethical dimensions of health insurance, health care financing (both domestic and international), and markets in health care services, as well as professional ethics and the regulation of medical research. He has been selected as a 2018-21 Greenwall Faculty Scholar in Bioethics for an ongoing research project on health insurance and protection against financial risk.
His articles have appeared or will appear in the American Journal of Law and Medicine, Boston College Law Review, Chicago Journal of International Law, and Yale Journal of Law and Technology, among others. He was selected as a Health Law Scholar in 2017 and as a BioIP Scholar in 2018 by the American Society of Law, Medicine and Ethics. In 2018, he will teach Health Law.
Prior to joining the faculty at the University of Denver, Professor Persad was an Assistant Professor of Health Policy and Management at the Johns Hopkins University Bloomberg School of Public Health, where he was affiliated with the Berman Institute of Bioethics and served on the School's Institutional Review Board, and was a Junior Faculty Fellow at Georgetown University's McDonough School of Business. He clerked for the Hon. Carlos Lucero, U.S. Court of Appeals for the Tenth Circuit, in Denver.
Degree(s)
Ph.D., Philosophy, Stanford University, 2015
JD, Stanford University, 2013
BS, Biological Sciences, Stanford University, 2007
BA, Philosophy, Stanford University, 2006
Licensure / Accreditations
Bar Admission
Bar Admission