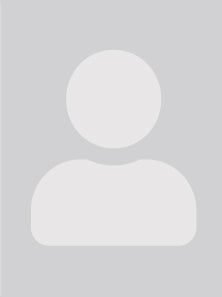 Daniel Linseman
Professor; Assoc Exec Dir, KIHA
Faculty
Eleanor Roosevelt Institute
303-871-4663 (Office)
Engineering & Computer Science, 2135 E. Wesley Ave Denver, CO 80208
What I do
I teach courses in Neuropharmacology and Cell Signaling and perform research focused on neurodegenerative disorders and neurotrauma.
Professional Biography
I received my B.S. in Biology and Chemistry from the University of Michigan in 1987. I then worked for 8 years as a research technician at the Upjohn Company in Kalamazoo, Michigan. I went back to the University of Michigan in 1996 and completed my PhD there in Pharmacology in 2000. I did my postdoctoral training from 2000-2005 at the Denver VA Medical Center and received my first independent VA grant in 2006. I held a joint appointment with the VA and DU from 2006-2015 and have been full time on the faculty at DU since 2015.
Degree(s)
Ph.D., Pharmacology, University of Michigan, 2000
Professional Affiliations
Society for Neuroscience
American Society for Biochemistry and Molecular Biology
Research
Research in the Linseman Lab at DU is focused on elucidating molecular mechanisms of neuronal cell death in degenerative disorders and episodes of neurotrauma, with a particular emphasis on amyotrophic lateral sclerosis (ALS or Lou Gehrig's disease), Alzheimer's disease (AD), and traumatic brain injury (TBI). I am an Associate Professor in the Department of Biological Sciences and a Senior Research Scientist in the Knoebel Institute for Healthy Aging at the University of Denver. I have previously been funded by the NIH (R01NS062766) and the VA (10 years of Merit Review funding) and have more than 70 papers including 6 published in the last year. According to Web of Science, my published works have been cited nearly 4400 times and I have an author H-index of 35. Furthermore, I am listed as an Inventor on two patents which are presently under review on compositions for TBI, neuropsychiatric disorders and neurodegenerative disease. I currently have 4 graduate students and 6 undergraduate students working in my lab.

In my laboratory, biochemical, immunofluorescence, and molecular biological techniques are used to examine
the roles of mitochondrial oxidative stress, neuroinflammation, and intrinsic apoptosis in neurodegeneration
and neurotrauma. We utilize mouse models of neurodegenerative disorders (e.g., the G93A mutant hSOD1
transgenic mouse model of ALS and the hAPPSweInd mutant mouse model of AD) and neurotrauma (e.g., a
controlled cortical impact mouse model of TBI) to study disease processes in vivo. Specific projects include
elucidating the relationship between TBI and neurodegeneration, investigating the role of Reelin deficiencies
in the pathogenesis of AD, the role of Rho family GTPases in the motor neuron cell death that underlies ALS,
the role of mitochondrial glutathione transport in protecting neurons from oxidative stress, involvement of Bcl-2
family proteins in the regulation of mitochondrial susceptibility to oxidative stress, and studies on the
antioxidant, anti-neuroinflammatory, and neuroprotective properties of a variety of natural products.
Key Projects
Regulation of Mitochondrial Oxidative Stress by Bcl-2 family Proteins
J20 (hAPPsw/Ind) mutant mouse model of Alzheimer's disease (in support of Immunocal/Reelin provisional patent
Organotypic hippocampal-entorhinal cortex slice mouse model (in support of Immunocal/Reelin provisional patent
Pre-clinical assessment immunocal as a preventative and restorative treatment for traumatic brain injury (TBI) in a mouse model of closed head injury
Presentations
Current Progress on Nutraceutical Therapies for ALS
Effects of Immunocal® in vitro and in mouse models of ALS and TBI
Let food be thy medicine
Nutritional avenues to brain health
Novel Nutraceutical Therapies for ALS
Awards
"Excellence in Care" Award, ALS Association, Rocky Mountain Chapter